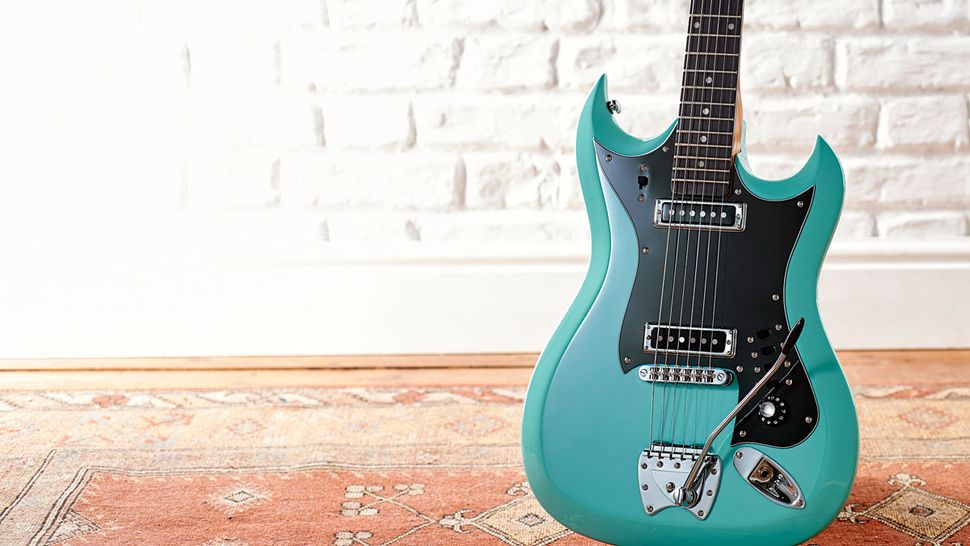 Face-to-face
No two guitars are the same here. You have the studied refinement of the Hagstrom, the majesty of its Aged Sky Blue finish, the strangeness of its switching system.
Then there's the auric splendor of the Gretsch Pro Jet, a stunning singlecut with that upbringing, that Gretsch DNA. Then there's the Danelectro 67, its voice even louder than the yellow finish, uniquely airy, full of skronk and deceptively powerful pickup attitude. And there's the Supro with its chic minimalism, hard-to-beat finish and tailpiece.
Gameplay
In terms of playability, the nicotine yellow Hagstrom neck is amazing, and even if the bridge is a little grating, the Tremar tremolo a stiff old wobbler, it still feels like the Hagstrom is on your side.
The Danelectro, well, which invites all kinds of abuse; it's a joy for the rock 'n' roll rhythm to play and disgorge a chaotic, chaotic break. Some might find the Pro Jet unbalanced when playing seated, but that's no problem with its clubby neck profile, which sits comfortably in the hand, offering plenty of support. The Supro also benefits from a more club neck profile, but with a satin finish that helps you glide over it.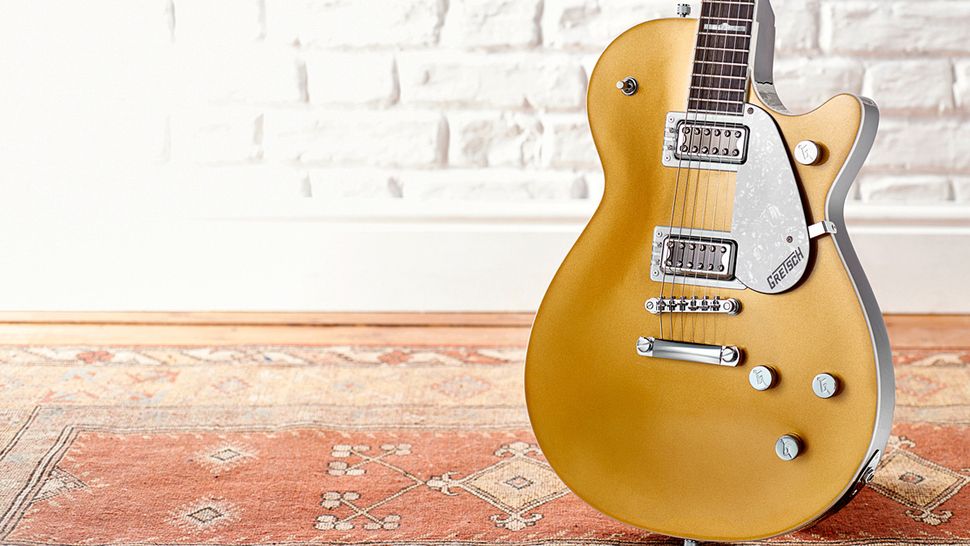 Your
The tone of the Supro will surprise you; this big humbucker-sized single coil is deceptively crisp, yet warm and rich, dynamic, and there's plenty of range in that tone knob.
While Hagstrom's cleanups are untouchable, remember Kurt Cobain once played one; so while its distorted tone isn't tight, it can be a little muddy, it still has a nice wild character to it.
The Danelectro's pickups are wired in series, so the middle position with both pickups selected packs a real punch, perfect for hot rock.
The Gretsch, on the other hand, well, its tone is so hot you could grill burgers floating it past the speaker cone. Tex-mex shuffle, country, blues, jazz, rockabilly… You name it, and it will play it.